Powered by:
Richard K.C. Ling, Broker
Harvey Kalles Real Estate Limited, Brokerage
Great Canadian Country Estates
West of Toronto
www.DavidMarcusDressage.com
(Campbellville - $1,580,000 - Ideal for Families with Olympic Ambitions)
Please click Here for Features


MagicalCampbellvilleExecutiveHome- Elora

CDN $3,500,000
West of Toronto, North off Guelph Line and HWY401, Pineview Trail opens up to a cluster of substantial Executive Homes.
Award Winning spectacular residence set on over Two Forested Acres in Campbellville. An eclectic mix of rustic elements and sleek styling inspires a 'One-of-a-Kind' home quietly tucked away in an exclusive estate enclave; built with entertaining in mind.
Fibre Optic Internet Service
Awesome Setting - Professional Landscape and Interior Environmental Architects were inspired; Creating a fusion of Magical Green and Interior Spaces
.......Just Entering the Property raises the Gross National Happiness Index by Many Folds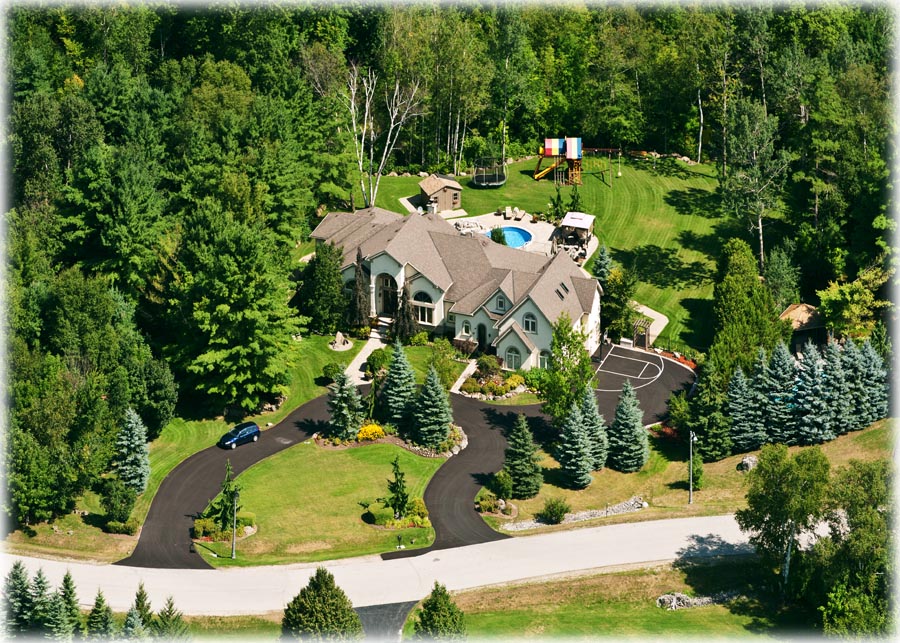 Halton Hills - Equestrian Golf Family Compound - Elora

$9,200,000
Magical Equestrian Retreat/Family Compound on ~ 200 Acres* - 5 Ponds, 30 Stall Stable with Arena, Race Track and Paddocks
Gated Entry (electric) winding through two curtains of Majestic Trees to the Heart of the Compound, Street Lamps, Sprinkler System...+++
with renovated and expanded historical Main Residence w/Tree House Gazebo overlooking another large pond + Guest House
A "Back Yard" with 9 Hole Golf Course on a Slow Hill with Panoramic View of Halton Hills, Pond and Sand Traps
Tree Lined Tennis Court & In-Ground Swimming Pool accessed via Trellis
Detached 4 Car Bay Garage with Grounds Keeper Apartment on the Second Level, Storage Barns + Kennel

*Just minutes (~ 2 miles) north of 401 - a stone throw from Greystone Gold Course, Milton & Oakville

4900 Line Four

Bucolic Country Charm

Renovated / Central Air

~ 4.4 Acres

Landscaped Grounds w/Splendorous Magnolia Trees, Majestic Weeping Willow & Perennial Gardens
Separate Guest Chalet/Garage

Fenced in Paddocks

2Stall Barn

Stone Patio

2x Sundecks

Trellis

Stone Circle

Minutes to Stratford, Hospital, Library, Art Museum
CDN $495,000
Sold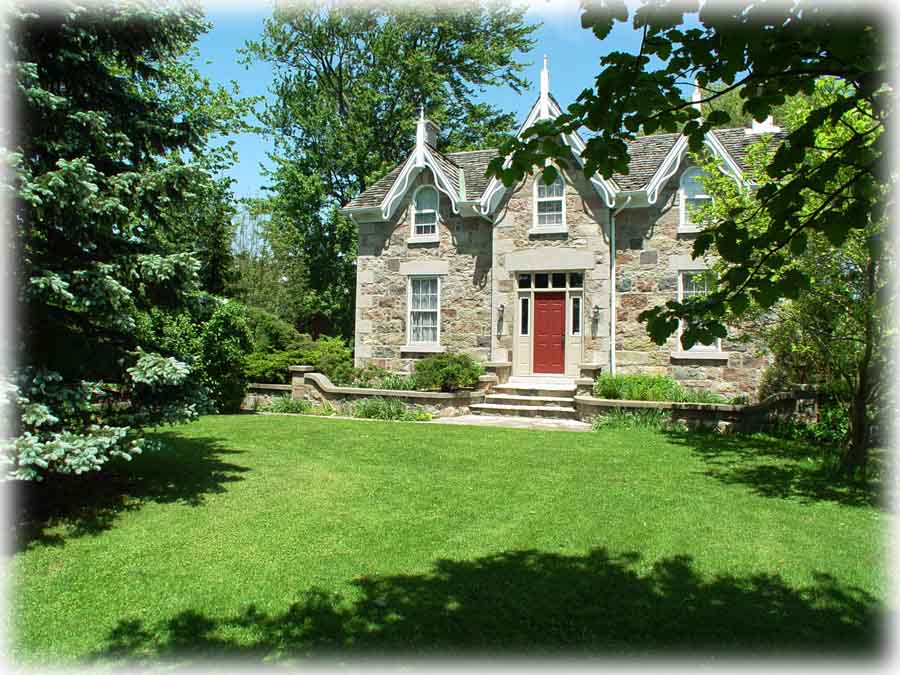 4900 Line Four


Bucolic Country Charm - Renovated Century Farm House + Extension + Barn x/5 Stall Barn on ~33 Acres

Adjoins the Mountsberg Conservation Area

4 Grassy & 1 Sandy Paddocks (Electrical Fence & Heated Water Bows)

Central Air & Vacuum

Landscaped Grounds w/Patio & BBQ Pit

4 Zone Climate Control

Separate Guest Wing from Master

All Maple Trims, Cherry Floors (Except Slate for Kitchen and Cork for Library

Door & Built-in Cabinetries in Solid Ash (Mennonite Commissioned)

Huge ( ~30' x 35') Cedar Deck

Master Ensuite Spa w/Enhanced Steaming Cabinet

Theatre Room

Safe Room/Wine Cellar w/Telephone

State-of-the-Art Master Control www.control4.com to manage all electrical in House, Barn and Gates.

Commissioned Stain Glass works on various transom Windows by renowned Quebec Equine Artist Jasmine Nadeau
Sold
CDN $2,190,000
Please click on following Thumbnails to Enlarge

2 x CDN $880,000 / ~US At Par!


7827 Wellington Road 36, Moffat

SOLD
CDN $1,450,000

Established Equestrian Operation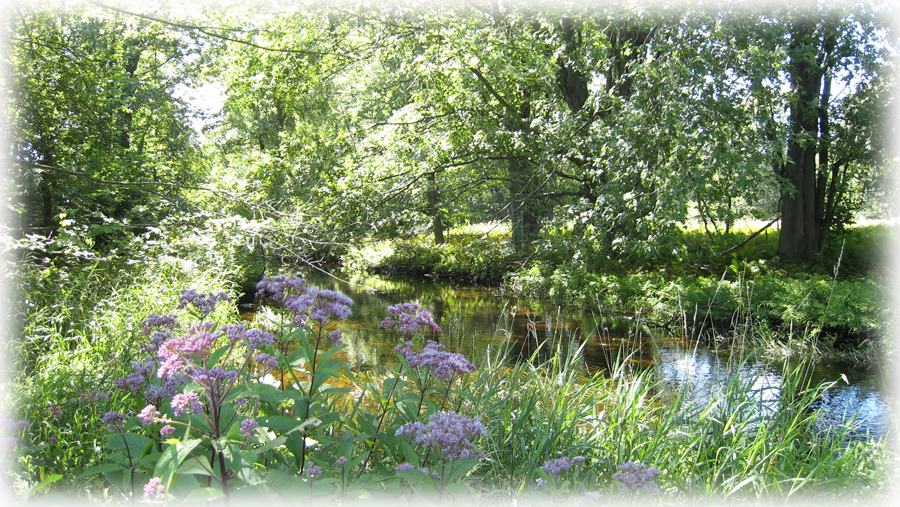 (Please Click on the Pictures for Full Details)
SOLD!

Amazing Green Space - Extremely Private

Lush Setting with 3 Walk-Out Patios and Decks Together With A 1/4 Acre Pond

Terraced Gardens (Japanese & English) and Trellis with Cascading Water and Pond stocked with Fish Just Off The Gazebo

Private Green Spaces For Those Reflective Moments To Large Gatherings. Rooms Flushed with Natural Lighting via Wall-to-Wall Windows

Vaulted Ceiling in Dining Room (Brazilian Mahogany Floors) with Walk-out to Deck

Minutes to Skiing, Golf, Spa and Fine Dining

$699,000.00(Canadian)/ $582,000.00(U.S.)

87 College Street West

Ontario, Canada

| | | |
| --- | --- | --- |
| | Understated Elegance Redefined | |

Sold

Canadian $2,380,000 / ~ U.S. $1,988,000

Unspoiled Year Round Retreat/Home

| | | |
| --- | --- | --- |
| <![if !vml]> <![endif]> | 1891 Beke Road | <![if !vml]> <![endif]> |

Canadian $1,180,000 / ~ U.S. $944,000 1.25

Sold

Welcome Home

16477 Winston Churchill Boulevard (@ The Grange Sideroad)

Unique mini Family Compound - 45 Minutes from Toronto

Minutes to Skiing, Golf, Spa and Fine Dining

SOLD!

$799,000(Canadian)/ $665,900(U.S.).75

CutstoneManorWoodstock - The Estate1, set in 100 Acres2, comprises of a 13,600 sq.ft. Stone Mansion Asking $2.9 Million Canadian/ ~ U.S. 2.0 Million (Up to 800 additional prime acreage is available for your Pleasure for an additional cost) 1 May come completely furnished.2 Includes Barns & Staff Housing currently Housing a Red Angus Operation. 1.12

SOLD!

| | | |
| --- | --- | --- |
| | 44 Riverside Drive, Orangeville | |

Canadian $499,900 / ~ U.S. $284,000

SOLD!

3415 Wiltshire Boulevard, Niagara Falls

Minutes to highways, a warm and friendly neighbourhood hides this gem - unassuming brick raised back split home with top features: 200 amps, 2 Ton Carrier Central Air-conditioning, Argon Low E Windows, Slate Tile and Border Upper Bathroom with Corrian Counter (His and Hers Sink), Berber Carpet & Zero Clearance Wood Burning Fireplace w/Floor-to-Ceiling Field Stone mantel in Family Room & walk-out to huge covered patio to Inground pool (pool equipment sheltered from the elements), CAT-5 & Satellite Dish wiring, Prilaire Model 550 Humidifier, Heavy Duty Magic Chef Gas Dryer and Washer, Electric Hi-Efficiency Air Cleaner, 2 x CO2 and Fire Detectors, ADT Security System, New Roof (2000) w/20 year warranty, New Doors - Side and Front (Masonite Series 800), Jacuzzi In-Ground Heated Pool (Gas) ... in another words - "The Works".

Canadian $299,900.00 / ~ U.S.$239,920.00 1.5

EquestrianCenturyHomeBurlingtonNorth 4050 Appleby Line Just Imagine ... This.... In 28 Minutes from TO's Financial District Yes, that's Mount Nemo in the Background! Horse Lovers' Paradise Deep Setback from the Road on a Slow Rise behind mature trees White Picket Fence Running through the Property A Historical Century Home, Centre Hall, c1850's in 25 Acres An Extension for more contemporary requirements Living Space totalling approximately 5,600 sq.ft. plus A Pond, Paddocks, Post and Beam Barn (40'x70') with Box Stalls and a Heated Workshop (30'x50') Nestled in a newer Community of Estate Homes $1.28 Million Canadian/ U.S. $854,000

Unique Family Compound - less than 1 Hour from Toronto

249+ Lush, Secluded and Rolling Acres with 2 Private Lakes (8 and 1½ acres), Bridge, Island, Mature Trees, Inground Pool, Tennis Court

Architect Designed Main Residence with 3x Guest + 1x Grounds Keeper's Houses

The houses are positioned at Vantage Points to leverage the sweeping vistas and water view.

Minutes to Skiing, Golf, Spa and Fine Dining

1 Hour N/W of TO Canadian $3,800,000.00/~U.S. $2,540,000.00

SOLD!

SOLD!

The Thirties, Revisited

with an award winning, 1992 OHBA SAM award, Great Room Extension adjoining a Modern Kitchen

On 7 Lots, Largest Home Site on the Widest and most Treed Street in Historic Stone Town

Minutes to the Gorge, Theatre and the Elora Music Festival

(1.5 Hours Northwest of Toronto)

(Canadian $595,000.00/U.S. $398,000.00 app.)

KasteelCarbideWillsonWoodstock

c. 1895 Elegance Revisited

(and accelerated to the ultimate 23rd Century contemporary comfort)

210 Vansittart Avenue

Asking $895,000.00 Canadian/ ~ U.S. $597,000.00 1.5

Erin's Executive Retreat

Personalized Texan Model Custom Brick Home with full basement. Minutes to Forks of Credit, Belfountain, Caledon Golf Club, Cataract Falls, Elora Music Festival, Hiking, Horseback riding ... 1

Canadian $695,000.00/ `U.S. $464,000.00

ErinsHilltopGardensCenturyHome

| | | |
| --- | --- | --- |
| | Century Home c1840's in 99.6 Acres | |

Bucolic Setting, Magnificent View, Barn, Pasture, Swimming Pool

Private Terraces

(Canadian $837,000.00 / ~ U.S. $265,400.00)

Stone Manor by the Lake, Vineland

In 2 acres (additional 1 acre adjacent available for CDN $250,000/U.S.$168,000app.) Outdoor Inground Pool & 230' + Lake Frontage with Ravines on both sides 1

Canadian $828,,000.00/ `U.S. $552,000.00

Brick House by the Lake, Vineland Totaling Gutted in 1994, Open Concept, Waterfront with Riparian Rights; Bi-Level, Approximately 1,800 sq.ft. per Level 1

Canadian $439,000.00/ `U.S. $293,000.00

Driftwood

The Ultimate Executive Home

Wine Route, Niagara

Including Indoor and Outdoor Spa, Cellar, the ultimate Sanctum Santorium including a Master Bedroom with Fire Place, sloped paneled ceiling and an expansive row of sky lit windows and Ensuite i)5 piece Bath Room; ii)Gym - both accessible to Private Cedar Deck, also including iii)Huge Ensuite Walk-in Closet (390 sq.ft.), and iv)adjoining Private Office; Huge Entertainment Centre in Pub-like Setting (1154 sq.ft.), Huge Cedar Closet, Guest House, Exotic Cars Garage (2,000sq.ft.), ... all set in 10+ acres of Rolling Hills, Windy Brook, and professionally landscaping including some 2,000 tons of Quarried Stone 1.12

Well positioned

between Henry of Pehlem Family Estate Winery

and

Brock University

Canadian $980,000.00/ `U.S. $654,,000.00

SOLD!

Hamilton House, Queenston

Expansive View Overlooking the Niagara River. Originally Erected in 1790's, Destroyed in 1812, Rebuilt 1933 by the Scion of the Brights Vintner's Dynasty 1.12

SOLD!

Canadian $3,280,000.00/~US$2,188,000.00

SOLD! Judge MacMillan's Country Escape Sante Fe in 40 minutes West of Toronto - minutes to Waterloo, Kitchener 2 Storey Stucco on Concrete in casual elegance with ~ 5,000 sq. ft in 1.02 Acres Set in Ontario's Oldest In-Land Village of Blair, Cambridge

Overlooking Pond, Grand River and future extension of Doon Valley Golf Course Just minutes to Langdon Hall Country House Hotel and Spa, Cambridge Heritage River Trail, St. Jacobs Country (20) and Stratford Festival (30) $695,000.00(Canadian)/$464,000.00(U.S.)
GreatCanadianCountryEstates Home
Telephone: 416.441.2888 x 522 Cellular: 416.809.0909 /1.888.232.2088
Facsimile: 416-441-9926 Direct Fax: 1(866) 556-0823
Address: 2145 Avenue Road, Toronto, Ontario M5M 4B2 Canada